An active bond strategy that focuses on issuer and security selection to exploit opportunities in the European high yield market.
our independent, bottom-up credit research results in a deeper understanding of issuer and industry dynamics. Intensive analysis enables us to identify attractive investment opportunities and, most importantly, avoid those that present the risk of permanent capital loss.
Experienced Investment team:
our highly-experienced, high-yield portfolio management team has worked together for over 10 years and draws on the ideas and insights of the global fixed-income team and wider investment platform. This generates a richer perspective on global, regional and local investment landscapes as they impact on the European high-yield market.
Proven Performance track record:
the strategy has delivered strong returns across a range of market conditions, delivering consistent positive excess returns with lower volatility than the overall European high yield market.
Launch date:
8 March 2000
Benchmark index
ICE BofAML European High Yield ec. Sub Financials Index (EUR)
Currency
EUR
Our investment approach is influenced by the risk of permanent capital loss and the asymmetry of potential returns inherent in corporate credit investing. We see the largest source of performance over the long-term as issuer and security selection and avoiding material capital loss, which is why our investment process is built upon a strong analyst-led, fundamental credit research process.
Fundamental credit research 
The investment research process focuses on the bottom-up, fundamentally led research of individual issuers and securities. This is led by the analyst team, with each analyst responsible for primary coverage of a group of issuers within one or more industry sectors. Our research process focuses on the micro level, company specific factors which significantly drive credit quality, while additionally factoring in macro factors and top down themes that can be important drivers of potential return. The end result of the research process is an agreed 'Investment Rating,' which helps determines the eventual sizing of the position in the portfolios.
Portfolio construction and risk management
The portfolio construction process runs in parallel to the credit research process and aims to ensure that our emphasis on issuer assessment and selection leads to a desired amount (and type) of portfolio level risk. While we expect issuer selection to account for 60-80% of alpha over the course of a credit cycle, we believe that at certain other times we can add value through top-down considerations related to credit beta, sector allocation, and credit quality allocation; in general we do not consider interest rate duration or currency management as a source of additional returns. The portfolio construction process is led by the portfolio management team, and combines daily discussions on the desk with a formal meeting every month. Risk management follows credit research and portfolio construction as the third (but equally important) element to our investment approach and is embedded in our investment process where we employ both quantitative and qualitative techniques to measure and manage risk in the portfolio.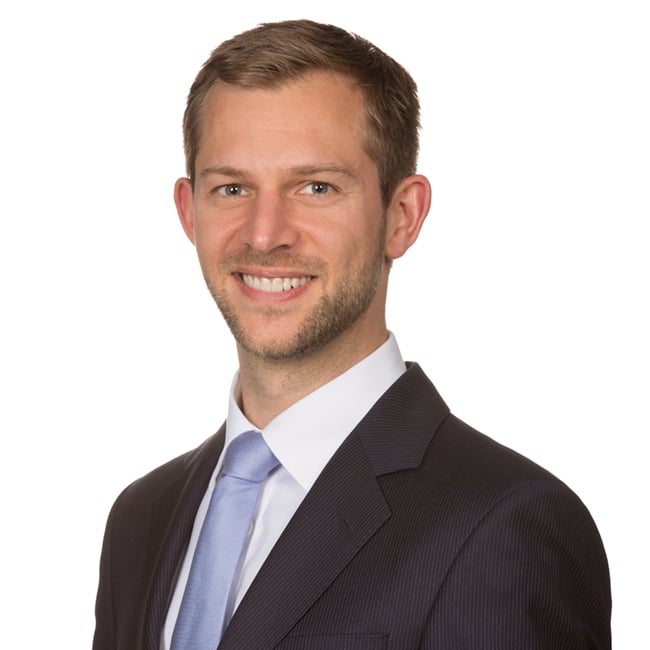 Gareth Simmons joined the company in 2011 and is currently a portfolio manager and investment analyst in the European High Yield Bond Team. His portfolio management responsibilities include the management of an enhanced ESG (Environmental, Social & Governance) high yield strategy. As a senior investment analyst he also has specific responsibility for the telecom, media and technology (TMT) sectors.

Prior to joining the company, Gareth was a sell-side TMT credit analyst at Morgan Stanley.

Gareth has a BSc (Hons) in Natural Sciences from the University of Durham and he also holds the Investment Management Certificate.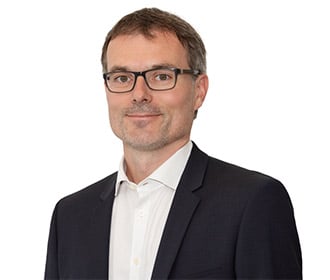 Roman Gaiser is the Head of Portfolio Management, High Yield, EMEA having re-joined Columbia Threadneedle Investments in 2018. Based in London, Roman is responsible for the performance of Columbia Threadneedle's European high yield portfolios.

He has over 20 years of experience of European corporate credit and more than 18 years of experience in running European high yield portfolios. Roman worked at the company before as a high yield portfolio manager between 2005 and 2011. Since 2011. he was Head of High Yield at Pictet Asset Management, in charge of its European high yield and European short-term high yield bond strategies. Previously, he has worked as a portfolio manager at F&C in London and as an analyst for Bankgesellschaft in Berlin.
Important Information. For use by institutional clients and consultants only (not to be passed on to any third party). Past performance is not a guide to future performance. The value of investments and any income is not guaranteed and can go down as well as up and may be affected by exchange rate fluctuations. This means that an investor may not get back the amount invested. Where references are made to portfolio guidelines and features, these are at the discretion of the portfolio manager and may be subject to change over time and prevailing market conditions. Actual investment parameters will be agreed and set out in the prospectus or formal investment management agreement. Please note that the performance targets may not be attained. The research and analysis included in this document has been produced by Columbia Threadneedle Investments for its own investment management activities, may have been acted upon prior to publication and is made available here incidentally. Any opinions expressed are made as at the date of publication but are subject to change without notice and should not be seen as investment advice. Information obtained from external sources is believed to be reliable but its accuracy or completeness cannot be guaranteed. Issued by Threadneedle Asset Management Limited, registered in England and Wales, No. 573204. Registered Office: Cannon Place, 78 Cannon Street, London EC4N 6AG. Authorised and regulated in the UK by the Financial Conduct Authority.
Columbia Threadneedle Investments is the global brand name of the Columbia and Threadneedle group of companies.
Millions of people around the world rely on Columbia Threadneedle Investments to manage their money. We look after investments for individual investors, financial advisers and wealth managers, as well as insurance firms, pension funds and other institutions.
Columbia Threadneedle Investments has a comprehensive range of investment funds catering for a broad range of objectives.
Teamwork defines us and is fundamental to our investment process, which is structured to facilitate the generation, assessment and implementation of good, strong investment ideas for our portfolios.